Healthy Lifestyle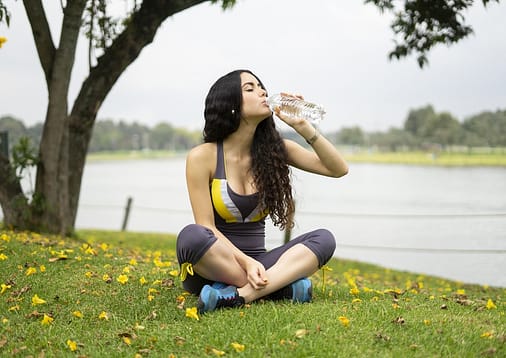 Living a healthy lifestyle is important for individuals who want to feel their best and stay healthier as they get older. "Health is wealth" and "Life is precious" are two lines that are related to each other. However, we are presented with such a huge amount of information every day it can be confusing to work out what is best when it comes to health, wellness and preventative healthcare can be a baffling topic. A healthy lifestyle helps everyone to maintain and enhance their health and well-being.
Living a healthy lifestyle such as eating healthy, avoiding junk, and exercising will not only extend your life, and rejuvenate your hair and skin, but also improve your overall well-being and health issues. It will help you to feel better mentally and physically.
However, healthy habits are difficult to adopt and require changing a mindset. But strong willpower and our goal will help you to follow a healthy lifestyle. Many people are suffering from certain diseases and health problems. The most common health issues are overweight, diseases, a dull appearance, having low stamina, and mood swings. A healthy lifestyle plays an important role in overcoming all health issues.
Importance of Healthy Lifestyle and Wellness
Weight Management:
Healthy eating and regular exercise will help you to avoid health problems and excess weight gain. Being physically active is necessary to reach your weight loss targets, increase your energy level and boost your immunity system. Along with exercise, take a balanced diet. The right balance of fats, carbs, and proteins boosts your energy level.
Prevent Diseases:
Following a healthy lifestyle will help you to prevent certain diseases such as heart disease, depression, blood pressure and body pain etc. Always starts your day with a healthy breakfast. A balanced and healthy diet and regular exercise will not only increase your metabolic rate but also improve your health condition.
Improve Mood:
A healthy lifestyle will make you energetic throughout the day. Exercise and healthy eating also help you to improve and boost your self-confidence and your mood. It will also help you to reduce your stress and overall health.
Boost Energy:
Unhealthy eating will cause an inactive feeling.  A healthy diet involves fruits and vegetables, low-fat dairy products and whole grains. A good combination of a balanced diet and regular exercise gives you a good sleep and helps you to begin an energetic and fresh day.
Adopting a healthy lifestyle involves making choices that support physical, mental, and emotional well-being. This includes regular exercise, balanced nutrition, sufficient sleep, stress management, and engaging in activities that bring joy and purpose. By making healthy choices, you can also experience better sleep, enhanced cognitive function, and a stronger immune system. Overall, a healthy lifestyle leads to a happier, more fulfilling, and longer life.